DISTINGUISHED DENTAL SPECIALISTS WITH A COMPREHENSIVE APPROACH TO ORAL HEALTH AND LIFELONG WELLNESS
At Dental Specialty Center, we're dedicated to providing you and your family with a lifetime of exceptional dental health care. Our dental specialists take pride in providing the highest quality care, using only the safest materials and most state-of-the-art technology available. We thrive on creating an extraordinary and educational experience, leaving you with peace of mind as well as the knowledge to improve your life and overall wellbeing through superior oral care.
Research has proven that improving and maintaining oral and dental health can add years to your life. Exceptional oral care impacts and contributes to your overall health and wellness, drastically improving your quality of life. Good hygiene and maintenance helps boost a strong immune system, can prevent certain types of cancer, strengthens the body's defenses against viral infections, and ultimately can impact your physical and mental health significantly enough to add nearly a decade to the average person's lifespan.
Recent medical studies have shown that there is a definite systemic link between the health of your teeth and mouth, and the health of your body. The mouth often shows early signs and symptoms of other health issues in your body, making thorough dental examinations an extremely beneficial tool for your overall state of wellbeing.

In order to help keep your health on the right path, our dental specialists thoroughly examine not only your teeth, but also the surrounding tissue, oral cavity, bones supporting your teeth, and your temporomandibular joint (TMJ) at your initial and any follow-up examinations.


MAINTAINING A NATURAL TOOTH IS OUR TOP PRIORITY!
Our Doctors are committed to doing everything possible to save a tooth before considering extraction or implants.
We understand that chemicals and toxins are easily absorbed in the mouth and pass directly into the bloodstream, making many of the widely used dental treatments potentially dangerous. Many dental procedures, including typical root canals, use cements, solvents, and bleach that are potentially harmful. Our goal is to improve your overall health. This is why we offer only the safest and most natural non-toxic alternatives and formaldehyde-free materials during all of our dental procedures.
We pride ourselves in using safe and effective alternatives, such as:

Bio-Pure

®

— a bleach-free, more effective alternative for root canal disinfection.
Formaldehyde-free root canal sealer.
All natural SockIt! Gel

®

—an all-natural antibacterial gel made from aloe & cloves applied to the surgical site to relieve pain, help prevent infection, and promote faster healing.
DISTINGUISHED DENTAL SPECIALISTS
Our team of highly qualified dental specialists understands that oral health is one of the most crucial components to your body's total wellbeing. That is why our oral surgeons, caring professionals, and dental specialists are so dedicated to ensuring that your oral and dental state are in the best condition possible so that your overall health is in optimal condition for many years to come.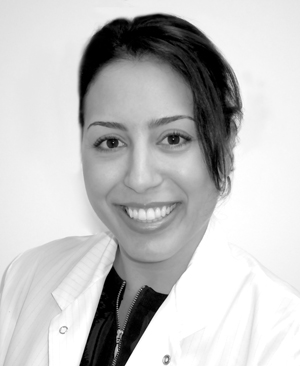 Oral & Maxillofacial Surgery